MESSAGE FROM OUR CHAIRMAN AND CEO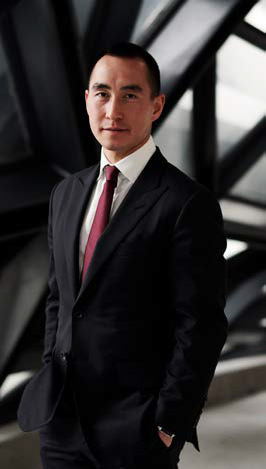 As I write this, we're all in the midst of one of the largest challenges to ever confront the world, Covid-19. I hope and believe that alongside the tragedy and heartbreak, will emerge a better understanding of how collective action can deliver dramatic and positive results on a global scale.

Sustainability is similarly a big picture topic. Whether relating to the environment, society, or governance, it also relies on collaboration, and the harnessing of change to improve the future.

I anticipate, that once Covid-19 has been brought under control, there will be significantly greater awareness of how individual actions when taken at scale, can better life for all. As you may already be aware, last year Melco launched Above & Beyond, a comprehensive set of strategic sustainability initiatives and ambitions that confronted systemic issues within our industry. These efforts can be summed up by four clear goals that remain unaffected by the current economic uncertainty:

To inspire our guests by showing them that a sustainable future is a better future.


To be the best partner and the best place to work.


To achieve carbon neutrality across all our resorts


And to achieve zero waste and contribute to circular economy leadership in Asia
Above & Beyond remains a potent challenge to ourselves, our guests and hopefully our peers to do what we do best, but in ways that bring a more positive impact. And guests are a key audience, because we know that those drawn to our pioneering premium resorts, seek high quality experiences delivered responsibly and sustainably.

We've learned that by broadcasting clear messages and engaging the workforce from top to bottom, it is possible to convert last year's short, medium and long-term goals into substantive and impressive results.

Our first resort, Altira now joins the rest of our Macanese portfolio in being honored with the Green Key award, another significant advance towards our sustainability goals. And it should be noted that Melco is the first and only company to earn this accolade in the city. The Company also received an A- and "Best First Time Performer" recognition from CDP, one of the world's most respected environmental disclosure systems, placing us in their leadership band for climate change responses.

A key element in effecting change is data, and we've made huge progress in our ability to track multiple performance streams within our resorts. Knowing the numbers means we can tackle the hotspots first; therefore 2019 has been all about prioritizing issues and establishing responses. For example, based on monitoring, we were able to divert 712 tonnes of waste from disposal to recycling and composting, an increase of 10% on last year and another step on our path towards circular economy leadership. Our investment in technology plays a key role in sustainability; for example we're trialing A.I. systems across both front and heart-of-house to tackle one of our biggest challenges, food waste.

Remaining at the heart of every one of our achievements are people and instilling each and every colleague with our vision is vital for long-term success. But it doesn't stop there. As I highlighted earlier, Melco is dedicated to taking our guests on the journey, and I'm thrilled to see how our teams have already successfully deployed a number of changes to the guest experience. For example, as part of our commitment to remove single-use plastic, this year has seen the widespread installation of drinking water stations throughout the gaming floors, a move which has been welcomed and adopted by all.

Design presents tremendous opportunities to positively influence sustainability, and Melco has adopted a pioneering approach across all its current development projects. In Macau, the master-planning of Studio City Phase Two now takes the migratory flightpath of local birds into account. And in Cyprus, where Melco is developing Europe's first integrated resort, the very highest sustainability standards are being incorporated into its design with an expectation of receiving the nation's first BREEAM rating of "Excellent".

The effects of these measures, and how we as an organization reflect and enhance our surroundings, is always a critical factor in our thinking, something we're taking to the next level in Japan. There, we've taken meticulous care to immerse our leadership in all aspects of the country's rich heritage, humanities and aesthetic, ensuring that our ambitious proposals in Japan are harmonious and complementary. And these kinds of considerations extend to wherever we do business, because there's no better way of preserving culture and heritage than by celebrating it.

Sympathetically embedding ourselves into our surrounding communities has widespread reciprocal benefits, for example in Macau 80% of all our procurement is from, or through, local suppliers. This localized approach to engagement and dialogue sits at the heart of the way we do business and is reflected in the many international HR and employment awards we won in 2019.

Returning to today and looking forward to tomorrow, we have entered a phase where reducing costs across all our businesses has become one of our top priorities. In 2018, we were combatting the inevitable skepticism that sustainability would be expensive, adding to the cost of us doing business, just to "do good". Well I'm pleased to report that one of the major turning points of 2019 was a broad realization internally that effectively integrating sustainability into all that we do not only saves us money, but better prepares our business and our people for the future.

As we pass through these uncertain times, I'm very thankful that we've already successfully incorporated sustainability into our day-to-day culture at Melco. Make no mistake, there's still a significant amount of work to be done. But the enthusiasm and commitment shown by all assures me that we'll deliver extraordinary results, all whilst enhancing the guest's experience.

In the meantime, stay safe and stay healthy.


Lawrence Ho
Chairman and CEO, Melco Resorts and Entertainment